TridentUK At Bass Week 2017
Team Trident posted this on 27 Jun 2017
TridentUK will be providing a small chandlery at "The One Bassenthwaite Lake Sailing Week 2017". David, Jackie and Jethro Gebhard will be visiting and are looking forward to seeing everyone. If you would like something particular delivered we ask that you place an order for delivery either online or by phone.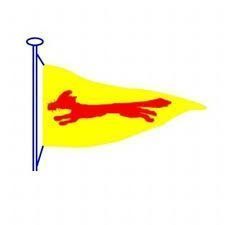 Place an order for delivery.
This can be done online or by phone
Orders placed by 2pm Friday 4th will be delivered on Saturday 5th.
Orders placed by 2pm Tuesday 8th will be delivered on in the morning on Wednesday 9th.
When choosing your carriage option select Delivery to Bass Week 2017

Stock we are bringing with us;
Harken Fitting
Allen Fittings
Clam Cleats
Tiller Extensions
Spinlock PXR cleat
Falker Burgees
Chinagraph Pencils
Selections of tapes
Plastic Padding
West Mini Repair Packs
Plastic Bailers
Praddles
Trident Long Finger Gloves
Selection of Shackles
Selection of Screws and Bolts
Watches
2017 Rules Book
Trident Buoyancy Aids
Trolley Wheels
Trailer Wheels
Sunglasses

Opening Times
The Chandlery will run from Saturday 5th through till Wednesday 9th with the following anticipated opening times.
First Saturday: 11am till 30 minutes after racing 2 hours before sailing, between races and 30 minutes after returning to shore
First Sunday: 1 hour before sailing, between races and 30 minutes after sailing
Monday, Tuesday and Wednesday: Opening times may vary to allow us to go off site. Please check the container for details door for details.

Location
Onsite in one of the containers near the garage.