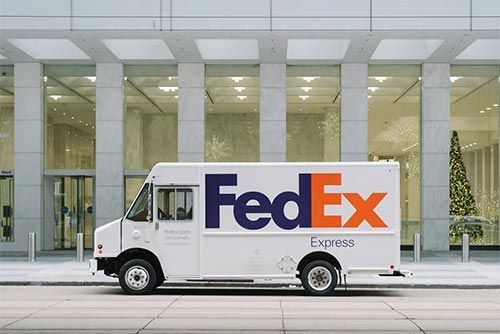 We ship to the EU and we do it a lot!
The following guide includes information on the following:
VAT, duties and any customs fees
Which couriers we use
Shipping times
VAT, Duties and Fees
Agreements with the UK and EU have produced 2 sets of easy rules based on 2 scenarios: Orders below €150 and orders over €150.
Orders below €150 (goods total, excludes shipping and VAT)
VAT will be charged at your local rate and applied automatically in the checkout.

There are no duties or customs fees.

And that's it! We deal with the VAT and you will receive the order from the shipping courier you have chosen.
Orders above €150 Euros
VAT will be charged by the courier as the goods are imported and

NOT

at the checkout.

The courier may also charge duties and customs fees if applicable (see chart below).
VAT

Value added tax

This will always be charged at your country's rate.

Duties

Any tax imposed on importing the goods by your country

There is usually no duties on items made in the UK or EU (look out for the 'made in the EU' and 'made in the UK' badges on products).




Products made elsewhere are subject to duties determined by your country.

Custom fees

Any fees and handling charges applied by the couriers

These fees are typically between €5-€10.

However, can vary from country to country*.
*As every country in the EU has their own rules we can't confirm or be responsible for accurate fees for every destination.
Insiders tip - If ordering multiple items which on their own are below €150, but total over €150, it might be better to place two orders to save on any fees - this may be especially relevant if the products are not made in the EU or UK and therefore will incur duties.
Which shipping methods we use
Depending on the size and weight of your order we offer different shipping options. We choose these services based on their experience and our trust in their services. We have shipped internationally for over 30 years and believe these to be the best!
Royal Mail post - offering both non tracked and tracked services based on your preference
Fedex
DHL
Khune and Nagel
Shipping quotations
Our shopping cart gives you the ability to get a Shipping Quotation based on the items you have placed into your shopping cart.
Once you have filled your cart click on "My Cart" at the top of the page to navigate to your cart.
Scroll to the bottom of the page and you will see a box titled "Estimate Shipping and Tax"
Select your Country of Delivery from the drop down list, enter your Postal Code/Zip Code if applicable
Press the "Get a Quote" button and your Shipping Options and their Prices will be displayed just underneath
From here you can select your chosen shipping method and it will be added to your order (you can also change your selected shipping to another option as you go through the checkout).
Shipping times
Shipping times should be displayed when selecting each option. For orders below €150 we expect the shipment to be delivered seamlessly. Whilst those over €150, you can expect a slight delay as the goods are imported and VAT etc. is collected.