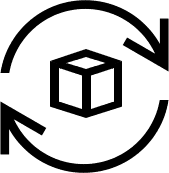 Here at Trident we hope you are happy with your purchase, but we understand sometimes the items you order aren't quite what you expected or need.
If you need to return something to us, please send a copy of your paper work and explain on it whether you would like the items refunded or exchanged. We will contact you to process payment as required.
Condition for Returning Items
Items should be returned within 30 Days of receipt.
Special Order Items, Items cut to a length, Custom Made Items, self assembly products that have been assembled and safety products including flares and inflatable lifejackets are excluded from returns.
Items must be unused and returned in the original packaging with labels if applicable.
This is a summary of our returns, for full details see our Terms & Conditions.
What happens Next
We aim to process returns within 7 days.
Items for exchange will have a new order created and you will be notified accordingly.
Items for refund will be refunded accordingly, we email you when this happens. Please allow a further 3-5 days for the refund to appear in your account.
Urgent Exchanges
If you need an exchange quickly then we would recommend re-ordering the items you need and returning the items you have for a refund. 
Order Errors and Warranty Returns
If you have received an order which is missing an item or contains incorrect items or you have a warranty query please contact us before returning the items. Either by email, through the contact us page or by phone on 01914901736.
Sending Your Return
We have two options;
Use our Free Returns with Royal Mail if your items are covered (See below)
Organise your own return shipping to us at your own cost.
Using our Free Returns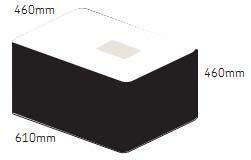 Maximum Dimensions
You may use our Free Returns if your return is;
Less than 4Kg
No bigger than 60 x 45 x 45cm (See image)
Being dispatch from within the UK
Does not include items which are prohibited for transport by Royal Mail (Paints, aerosols, etc...), if you are in any doubt please refer to www.royalmail.com
If your return qualifies for our free returns then please follow this procedure;
Complete a returns form or enclose a copy of the packing slip saying what you would like to happen.
Make sure your return is packaged appropriately to protect the goods. It is your responsibility to make sure the goods arrive with us undamaged.
Follow this link www.royalmail.com
Follow the instructions from Royal Mail
Take your parcel to any Post Office and don't forget to ask for proof of postage. Alternatively you may place your parcel in a normal post box, but without a proof of postage we can't beheld responsible for losses.
Allow 2-3 days for your parcel to arrive with us, once we receive your parcel we aim to process all returns within 7 days.
Organise Your Own Shipping
Please follow the points 1 & 2 above and return your order to:
Returns
TridentUK
6 South Shore Road
Gateshead
Tyne And Wear
NE8 3AE
United Kingdom
Please remember to obtain proof of postage for your returned items, as TridentUK cannot take any responsibility for goods that fail to arrive safely.