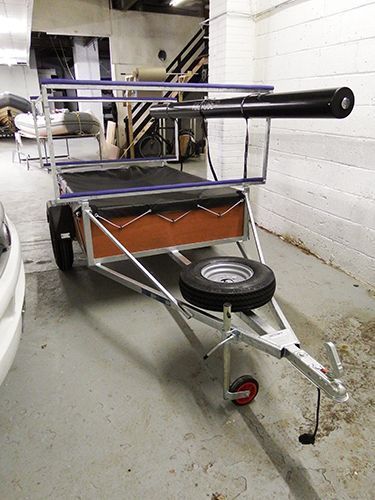 Here at TridentUK we make a selection of Trailers for:
Dinghies
Small day boats
RIB's and inflatables
Box and Stacking Trailers for Small Dinghies, Canoes, etc...
We manufacture our trailers here in Gateshead. They are then hot dip galvanised and tested by the Department of Transport, before being supplied to the customer.
Please contact us by email or phone to discuss your requirements.