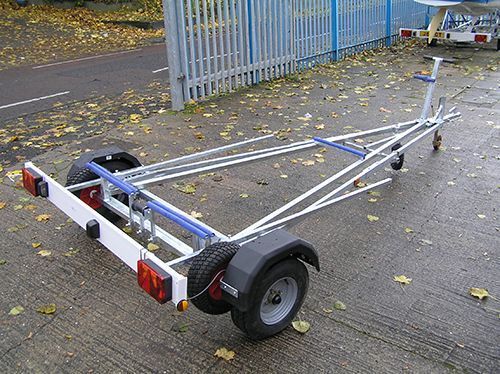 We can offer a complete servicing and repair facilities as well as a wide selection of Trailers, Trolleys and Accessories.
Frequency of Servicing
Typically: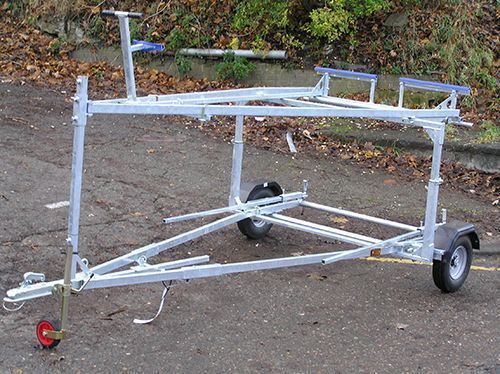 Before each journey - particular checks are necessary for safety reasons and is the responsibility of the trailer operator.
After the first 600 miles (1000 km) - for new trailers
Every 3000 miles (5000 km) - for industrial / commercial trailers with intensive usage, by type of application or mileage towed, including boat trailers that have been immersed in water.
Every 6000 miles (10,000 km) - for leisure trailers and caravans - service annually. 
Trailer Service Costs: 
As an example a single axle, unbraked trailer service will cost: £50 + parts + VAT.
A Service includes the following checks:
Jack up and make safe with axle stands. All wheels off the ground plus jockey wheel
Remove hubs, strip out bearings and seals and check condition.
Check wheel studs. Re-grease and re-assemble.
Check coupling, draw bar bushes for wear (lift in draw tube shaft), rubber bellows for spits etc. Breakaway cable and damper operation. Grease as required.
Remove jockey wheel assembly and strip out inner shaft, clean and re-grease.
Inspect rubber tyred wheel for wear etc. (if applicable)
Replace assembly ensuring clamp pad is in place (if fitted.)
Check Indespension units, coil and leaf springs for damage etc. (Paying special attention to spring hangers and bolts.)
Check security and condition of mud guards and mountings etc.
Looking For Trailer Spares? Click Here To See All Our Trailer Spares
Here are some of our Trailer Spares