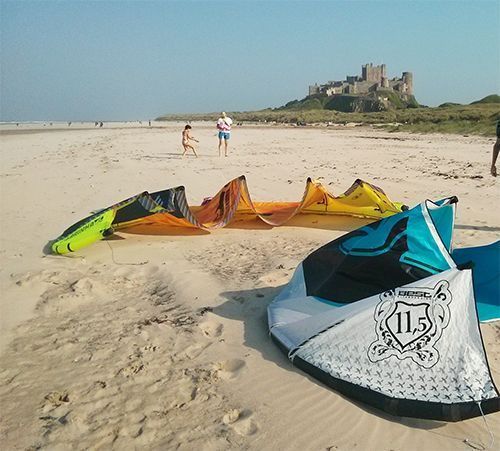 Here at Trident our business started as sailmakers and repairers. This has put us in a great place for repairing kitesurfing kites.
Just bring your kite in and we will fix it for you.
Please note - Try to make sure your kite is dry and free from sand, it also helps if it is rinsed in fresh water.
Stay Warm and Dry while Kite Surfing -  Click Here to see all of our Drysuits
Here are some of the Drysuits we sell