Over the decades TridentUK has built a really strong team with extensive experience and skills sets allowing a superior and diverse offering of products.
From the factory to the workshop, sail loft to the office have you ever wondered who is behind the TridentUK brand?
Allow us to introduce Team Trident....
David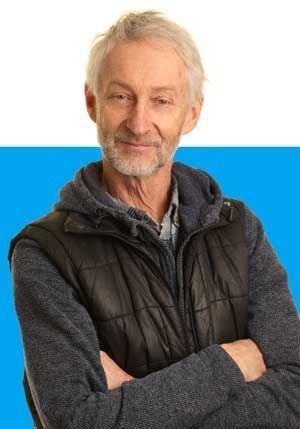 AKA Dave, DG or The other Dave.
It is difficult to introduce David without Jackie as they tend to come as a pair. They are, however, quite different characters, often seen agreeing to disagree especially when sailing together - comment on this and you've automatically selected a side and are now in a position you don't want to be in.
As bosses they understand life is greater than 8:30-5pm, although this time does play a big part in who they are. Together with a relaxed management style they are rewarded with a relatively low staff turnover and a very loyal team.
According to Dave he started Trident back in 1978 with possibly a little help from Jackie. At Trident David looks after manufacturing along with numerous other roles. He knows way too much that isn't documented and is always difficult to find when you need him. When not at work he can be found brewing beer or drinking it, somewhere in their motor home, yacht or sailing any sort of boat.
David cut his teeth sailing National 12's in the north east followed by Enterprises, Mirrors, RS200/400/800 and Musto Skiff. South African national windsurf champion may sound random, but it is on the list, Cork 1720, various yachts and a Laser during winter months.
Jackie
AKA JAG or The Boss.
As said above it's difficult to introduce Jackie without David so won't repeat, but according to Jackie Trident was started back in 1978 as a wedding agreement – to set up a Sailing Business and have a family of four – seven children later …!Jackie looks after customer service and is the link between office and factory.
Loves a hot cup of tea and will have one on the go all day long if there's a chance.
When not at work she can be found looking after grandchildren, somewhere in their campervan, yacht, SUPing or sailing on any sort of boat - especially if there's a 'social' after.
A third generation sailor Jackie started sailing GP14's as a 2-year-old, raced Nat 12s, crewed and helmed Ents in the 70s, where she and Dave met. She missed out on the lady's Olympic trials as it was on the same day as her wedding day (one of life's junctions!).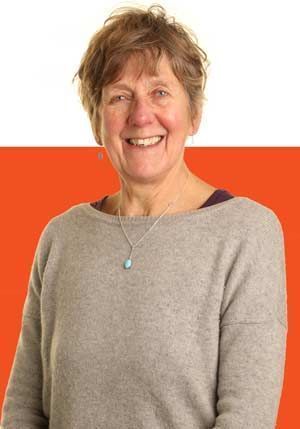 Jethro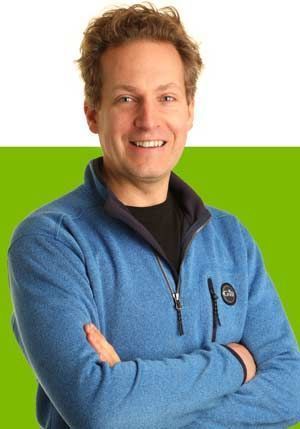 AKA Freddie, Fro, The eldest Geb or Morpheus (from the Matrix).
Created and looks after the website, operation systems, continuity, and planning. He has a clear image of where the company needs to go and how to do it, but there's just not enough hours in the day!

First worked for Trident when he was 8 years old selling floating key rings at the boat show demonstrating using a bucket of water. Loves solving problems and being outside When he's not working, he can be found away in his motor home, cycling, SUPing and running round after 2 small children.

Sailed all his life - Oppies, Mirrors, 420s, Ents, Gp14s, Uni team racing, Laser 4000, RS200, RS800, Musto Skiff, Cork 1720 and currently sailing a Mirror with his son or daughter (depending on which one he can find).
Jake
AKA Geb Number 6.
Predominantly runs the Proud to Pop side of the business yet is still very much involved in the Trident side.
A lifelong sailor hopping across Topper's, Mirror's, 29ers RS200's, the Cork 1730 and various yachts. Plays 5-a-side and annoyingly can turn up with little or no training and set a game alight with ease.
Planned a 'year out' with precision yet excluded to forecast the possibility of a world pandemic, cutting his travels by 8 months. Currently living on board, a yacht with his Missus and dog.
Jake also loves a Festival, camping, live music or any music for that matter. Can often be found strumming his Ukulele - considering he's 6'3" tall you'd have thought he'd pick a bigger instrument!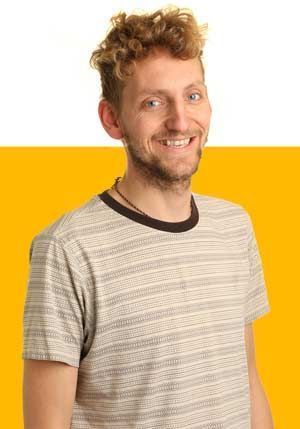 Joric
AKA Yoric, Boric, York, Jorc, Jack, the list of mispronunciation is pretty long, also answers to Bonzi or Geb Number 7.

Looks after manufacturing in the Sail loft and Factory as well as custom products. The youngest of 7 he was bought up tough, but still 'gets away' with loads.
Once seen catapulted across the reservoir having clung to the top of a mast of a capsized Laser whilst his siblings bounced on the daggerboard, to right it! – Kids do not try this at home!

Loves Sailing, Surfing, Kite surfing, watching The Toon, Snowboarding and walking the dog. Once apart of the Topper national squad (possibly the nuttiest squad ever!), Joric has sailed Mirror's, 29ers, RS200, RS800, Cork 1720 and has worked on a number of super yachts. He has sailed and competed in yachts and dinghies around the world and is currently sailing an RS400 with his girlfriend Beth.
Graham
AKA Gee, Geedog.

Goods in and goods out, picking, packing, shop sales and customer service, a lifelong sailor with a wealth of knowledge and experience that he's always happy to share.
With parents originally from either side of the world, he was born in Manilla, Grew up in Sri Lanka, schooled in South Africa and University in UK, all whilst sailing in numerous other countries. Graham is a true man of the world.
Loves: Sailing dinghies, Sailing Yachts, 'fiddling with boats', talking sailing, virtual sailing, being at any sailing club, surfing, good food and Good Beer.
Hates: Filling in forms that need a nationality selecting.
A dinghy instructor, yacht master, he's sailed numerous yachts and dinghies and is currently sailing an RS400 with his girlfriend Ushi.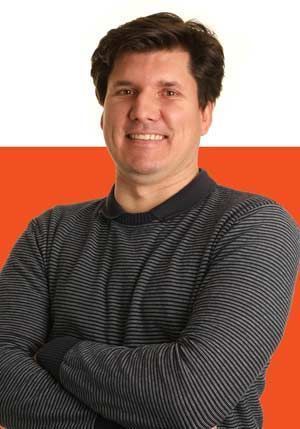 David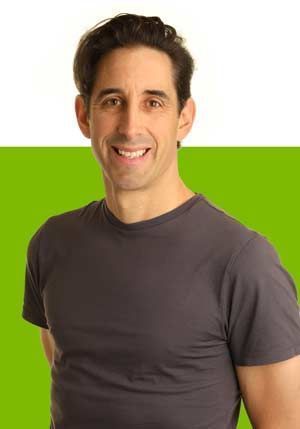 AKA The other David or Big hands.
Looks after sales, customer service and technical advice. Currently the longest serving member of the team at 21 years and counting! Following a 3 month Covid furlough he realised he actually really enjoys work – he is a total kiss ass!
Happy to help, just knowing when to stop talking can be an issue.
When not working or sailing he Surfs, SUP's, Cycles (on & off road), 5-a-side football.
Currently sailing a Laser a boat he's hated all his life & now fallen in love with.
Coaches junior & youth sailing at DRSC and the north Optimist regional training group.
Neil
Originally worked in a company next door, he's now been onboard for 5 years.
A serial fiddler Neil can turn his hand to anything, normally found preparing trailers & trolleys, working on boats, campervans, in the paint shop or doing a crossword on his break.
When not at work Neil can be found doing much the same at home as his serial fiddling is perfectly suited to DIY. When he does sit down, he enjoys a TV series/box set/Netflix and can quote all the background stories to Game of Thrones.
Is at his happiest with a power tool in his hand and his dogs by his side.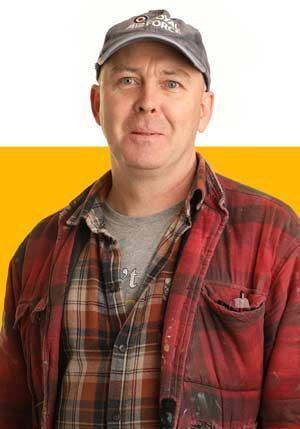 Graham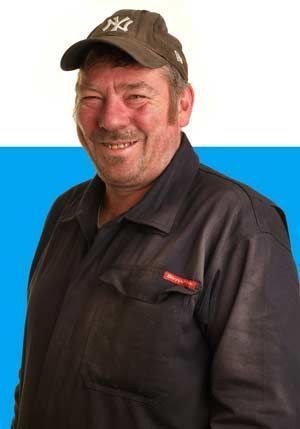 AKA Corsie or Baby Cakes - but not by anybody at work!
A wealth of experience manufacturing, fabricating, building and bespoke projects. Graham can be found in the Workshop, Factory or Welding shop.

A genuine Geordie he has been with the Team for 12 years, he cycles to work in any weather calling in to check his Mam on the way – Because she still makes his bait (that's a packed lunch to anyone outside of Tyne and Wear).

When not as work he'll be down the allotment, looking after his Pigeon's or having a pint.
The only boat he has been on is the infamous nightclub that was on the quayside – the one with a revolving dance floor!
Joanne
No nick names have stuck in last 18 years that she has been a part of the team.

A born worker with impressive drive and motivation. Ask Joanne where anything is, and she'll know exactly. Move anything or put it away and this creates confusion "Tools are for working with, Not sitting in a cupboard".
Perfecting sailmaking, upholstery, pop top roofs and all the not so straight forward jobs is where Joanne excels. Away from work Joanne can still be found sewing and dressmaking, creating art, DIY. She has just finished a Garden makeover which includes a bar and palm tree. Having enjoyed some sun under the palm tree this summer she's decided she 'needs' to go to the Caribbean.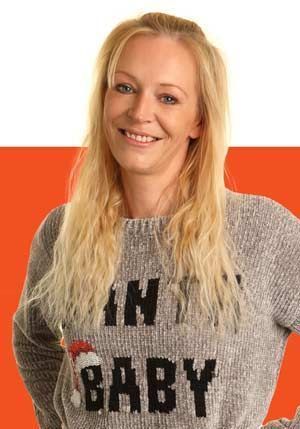 Marleen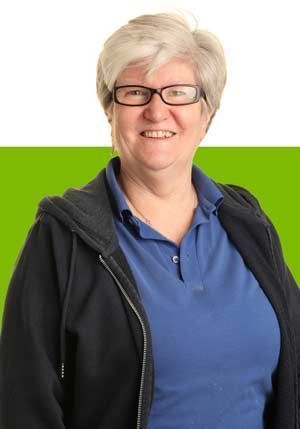 AKA Granma or Shortie and the one you go to if you need a plaster.

A sewing and taping clothing specialist, for the last 3 years we've had a cushion for Marleen to sit on so she can reach the machines.

Diligent and meticulous, very little gets past Marleen. If anything is untoward you certainly find out about it, what Marleen loses in height she makes up for in attitude!!

Loves; Going to the pub, darts, watching football, quizzes, a 'few' drinks, in fact include anything that's happening at the pub.
Also a devoted Granma who enjoys a novel if ever there is time.
Kayley
The newest addition to the team joining in 2020 although it already feels like she's been here for years! A key member of the factory production Kaley's skills are extensive making her a brilliant all rounder.
Attracts fluffy animals, seemingly irresistible to them. Kaley currently has a dog, a cat and is the only person in the world over 12 years old to own a rabbit.
She is obsessed with Stitch off of Lilo & Stitch, loves a tattoo and almost has a full sleeve - yes Stitch is included.When not at Trident Kaley will mostly be found either with fluffy animals or shopping – most than likely for stuff with Stitch on.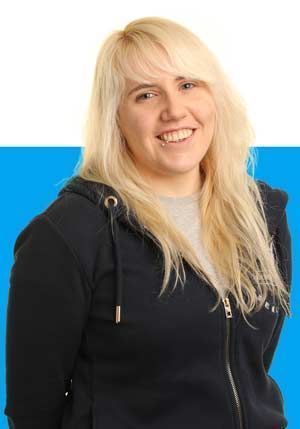 Judi

AKA Prune or the quiet one! Ha, yeah right! - If so, it is the quiet ones you've got to watch! Or Geb Number 5.

In charge of marketing and welcoming everyone into the weekend with weekly email on a Friday evening.Has been involved with Trident all her life as well as a sailor Judi has a depth of experience across the business.

Obsessed with travelling the world, Judi will count the days in between leaving the north east for warmer climates.

A lifelong sailor in Mirror's, Topper's, RS200, and any class with an active social calendar as well as SUPing and surfing.