Wayfarer Foresail Reefing Gear
Normally Available in 2-3 Days
Priced as a complete kit to shorten your foresail while sailing.
This is the MK2 version of this system complete but your sail will need a mdification to fit it, this is normally a very simple fix.
If you already have a a drum and swivel or do not need all the fittings please contact us for a price.
With our Flexible Reefing Tube in place you will have a fully functional roller reefing system. The unique feature of this system is that it utilises a flexible reefing tube attached to the sail, not the fore-stay. Whether you put two reefs in the main sail or one, there is no need to change the foresail, reef it instead.

This product is for the mark 2 system including all fittings and fixings and also includes a modification that is required to the sail. If you already have a furling drum and swivel (that is compatible) or you would prefer the more cost effective mark 1 system then please send us an email and we'll endeavour to price accordingly.

De-rigging the sail.

When you have finished sailing for the day, furl the sail round the tube, remove the furling drum from the bow and and unshackle the top swivel, all still attached to the sail, then coil and stow in the sail bag as below.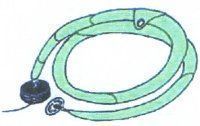 Rigging the Sail

Uncoil the sail, attach top and bottom and hoist the sail in the normal way using the halyard. (A good tensioning system is advisable such as a Highfield Lever to keep the reefing tube straight when rigged). The sail is ready to use when you need it.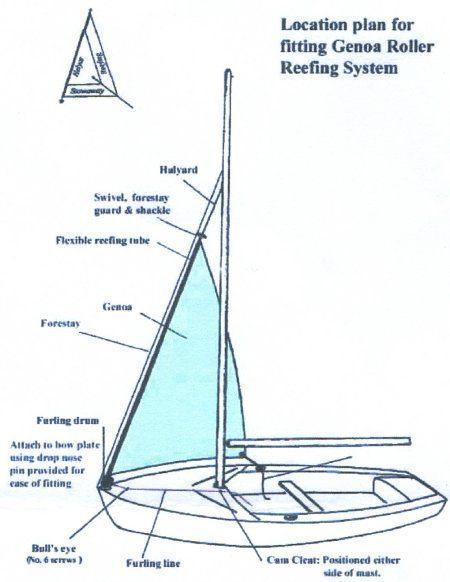 More Information

| | |
| --- | --- |
| SKU | PTM028 |
.